Web Accessibility
It is the policy of the University of Arkansas System Division of Agriculture to make its web pages and web content accessible to, and usable, by all users. Specifically, this policy is in place to ensure that communication, to the extent possible, on the Division website is equally effective for persons with disabilities as it is for persons without disabilities. This policy does not cover the accessibility of sites outside Division web pages, to which a Division page may be linked.
In our commitment to assuring this accessibility and usability to everyone, including those individuals with disabilities, the Division continues to implement practices in compliance with all state and federal accessibility standards detailed in the American with Disabilities Act of 1990, Section 508 § 1194.22 of the Rehabilit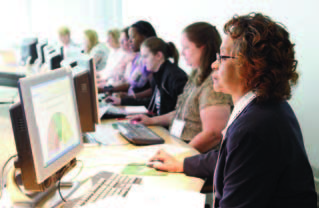 ation Act, and the Arkansas Technology Access for the Blind Law Act (Act 1227 of 1999). The Division complies with these laws and regulations not merely because of legal requirements, but because the Division believes such practices are basic and furthers our mission to effectively communicate and provide educational and research-based information to all the people of Arkansas.
The Civil Rights Compliance Officer works to ensure compliance with this policy and the above referenced laws and regulations. If there are any direct questions regarding this policy or any web accessibility inquiries or comments, please contact the Compliance Officer at (501) 671-2213 or bbatiste@uada.edu.
Please direct any technical questions regarding web accessibility to the Information Technology Department at 501-671-2192. (Dial 711 for Arkansas Relay.)